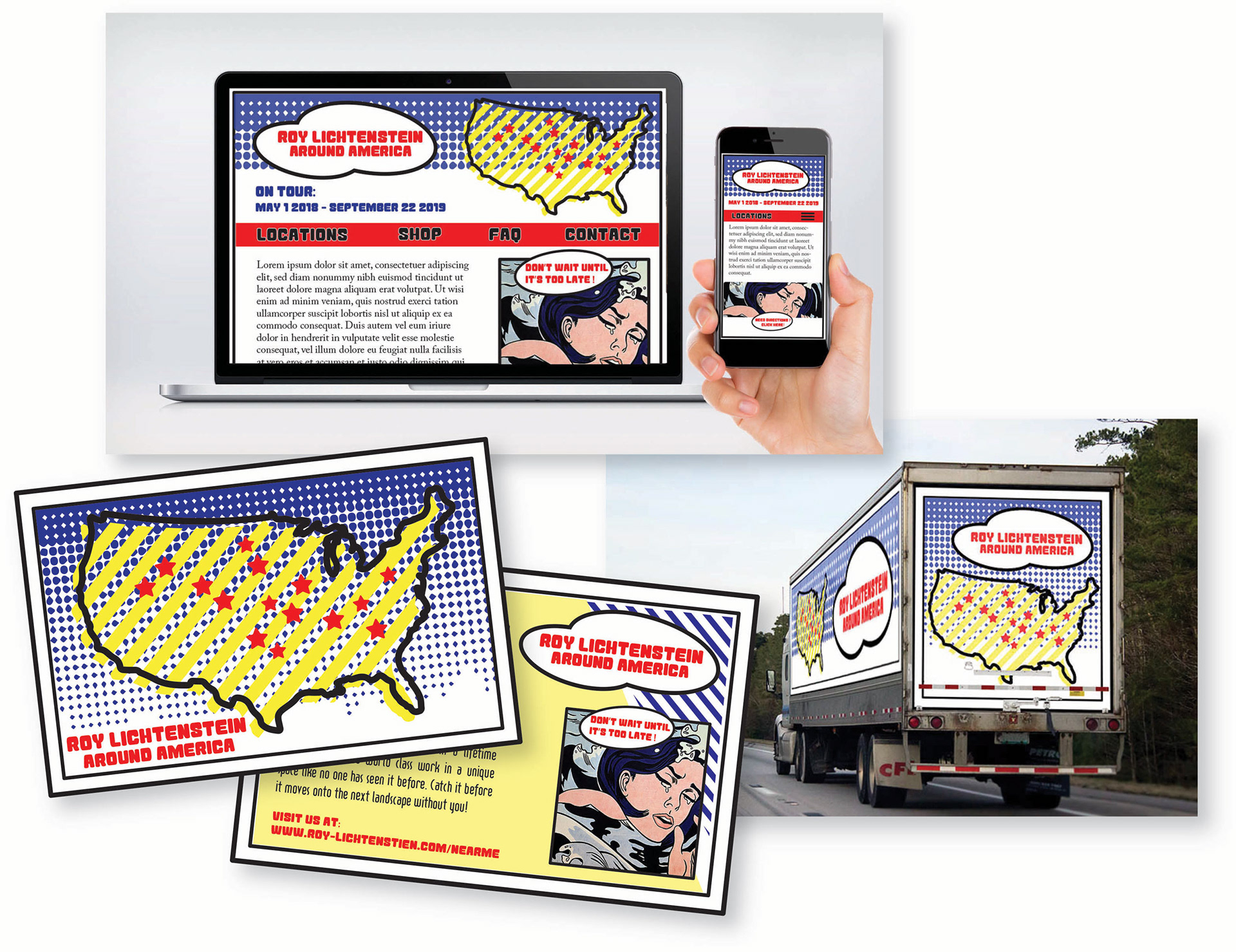 Titled "Roy Lichtenstein: Around America", this advertising campaign features a favorite artist in a traveling modern art exhibition in a non-traditional package.
The goal of the campaign was to provide more opportunities for modern art to be part of rural America. The featured exhibit would travel to underserved rural areas via themed semi-truck trailer, and via a series of pop-up tents and trailers provide opportunities to view a world-class artist who had a significant impact on American art, right in America's backyard.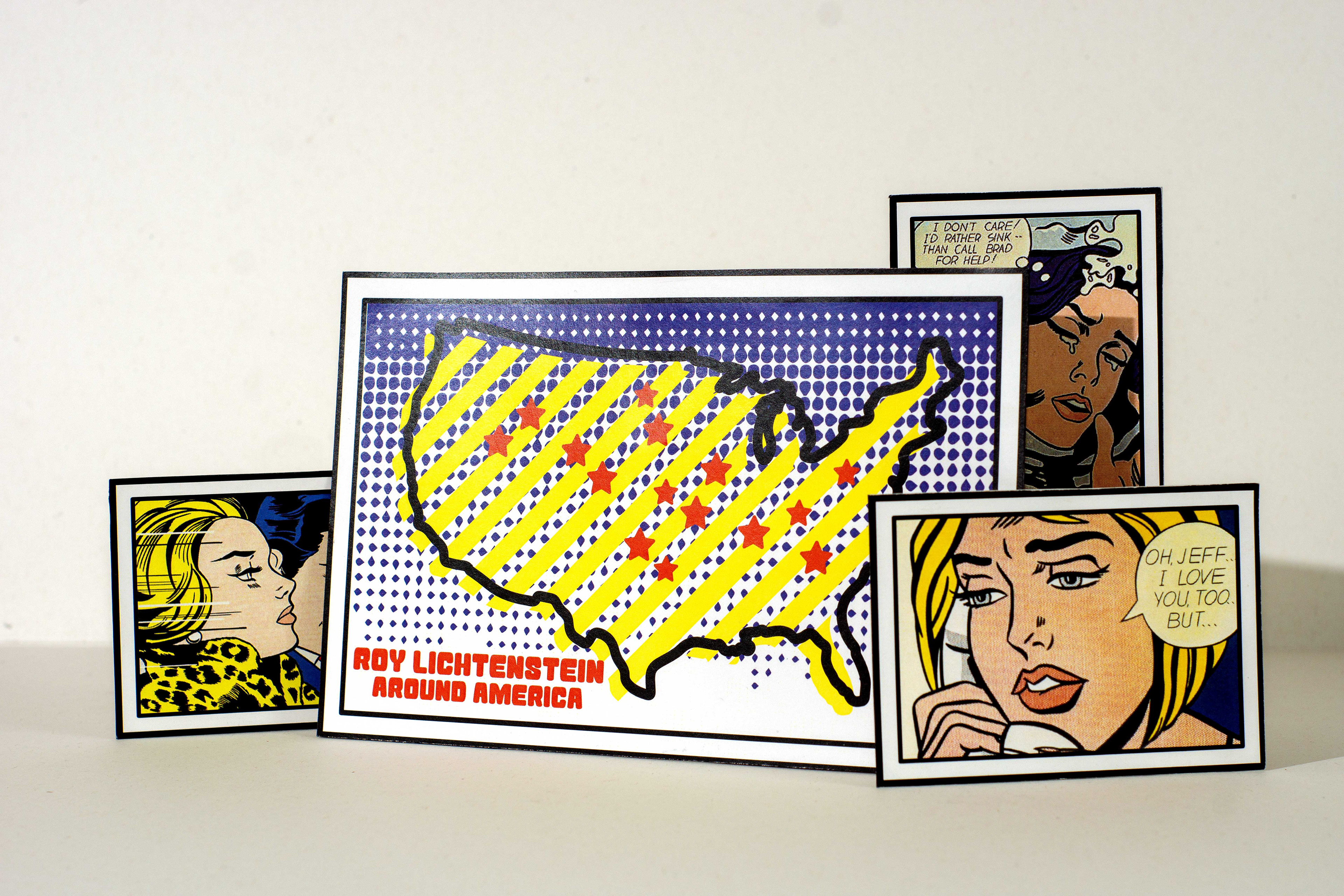 The exhibit would also feature postcard collectables and baseball card collectables, unique to each stop, as well as t-shirts and buttons. Viewers could locate the upcoming stops through the web portal as well through an interactive app which would give relevant information about each work of art and its impact on the American psyche.